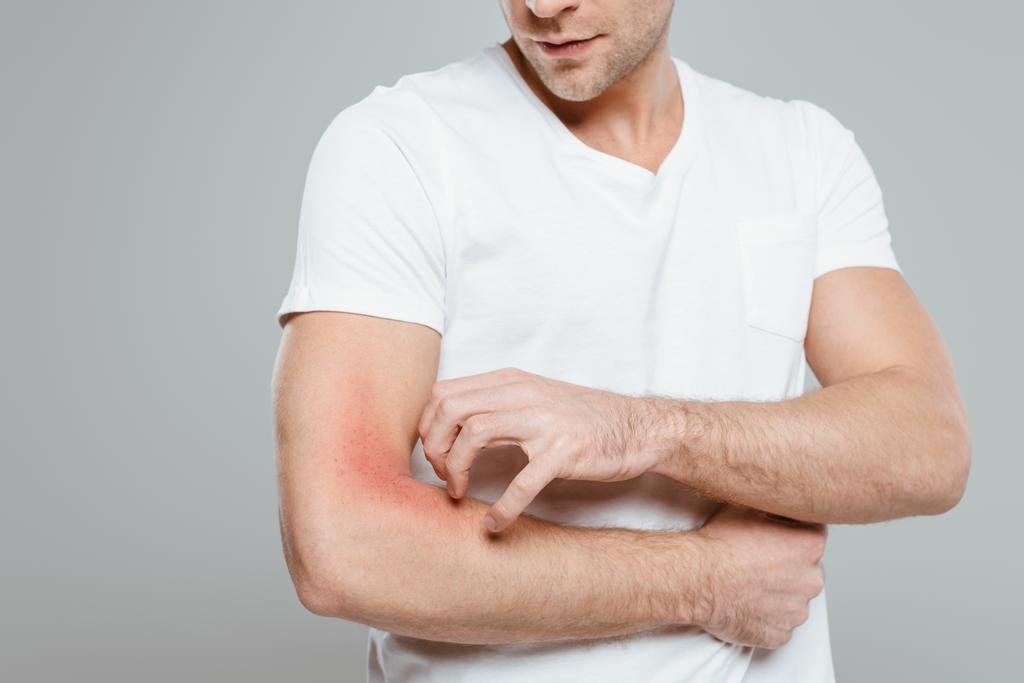 Michael Anderson, a caring elementary school teacher and father, knows all too well the discomfort that bug bites can bring to the family. In this article, Michael shares his insights and practical tips for managing bug bites and soothing the itch for the whole family. From prevention strategies to home remedies and professional guidance, Michael aims to empower families to enjoy the great outdoors while minimizing the impact of pesky bug bites.
To effectively manage bug bites, it's essential to understand the common culprits and their bites. Michae highlights the significance of being able to identify different bug bites, such as mosquito bites, tick bites, and bee stings. By recognizing the signs and symptoms, families can take appropriate measures to address the specific bite and provide targeted relief.
Preventing bug bites is the first line of defense. Michael emphasizes the importance of using insect repellents, especially when spending time outdoors. Choosing repellents with DEET or picaridin and applying them as directed can significantly reduce the chances of being bitten. Additionally, wearing protective clothing, such as long sleeves and pants, and avoiding peak mosquito activity times can further minimize exposure to bites.
Creating a bug-friendly environment around the house can help reduce the presence of bugs. Michael suggests removing standing water, trimming vegetation, and sealing cracks and openings to discourage insects from entering the home. Installing window screens and using bed nets can also prevent bites during sleep.
When bug bites occur, it's essential to provide immediate relief for the discomfort and itching. Michael advises using over-the-counter hydrocortisone creams or calamine lotion to reduce itching and inflammation. Cold compresses, such as ice packs or a damp cloth, can also offer temporary relief. Avoiding scratching the bite area is crucial to prevent secondary infections.
For families who prefer natural remedies, Michael suggests various options. Aloe vera gel, oatmeal baths, and tea tree oil are known for their soothing properties and can provide relief from itching. Applying a paste made of baking soda and water or using witch hazel as a mild astringent can also help alleviate discomfort.
In some cases, bug bites can lead to more severe allergic reactions or complications. Michael advises seeking professional medical assistance if symptoms worsen, such as excessive swelling, difficulty breathing, or signs of infection. Healthcare professionals can assess the situation, provide appropriate treatment, and address any concerns or questions.
Scratching bug bites can break the skin, increasing the risk of infection. Michael emphasizes the importance of keeping the bite area clean by washing gently with mild soap and water. Applying an antibacterial ointment and covering the bite with a clean bandage can prevent bacteria from entering the broken skin.
Bug bites are a common occurrence, especially for children. Michael believes in educating children about the importance of bug bite prevention and proper bite care. Teaching them how to identify different types of bites and the appropriate response empowers children to take ownership of their well-being and minimize the impact of bug bites on their daily activities.
Bug bites may be an unwelcome part of outdoor activities, but with proper knowledge and proactive measures, families can effectively manage them and soothe the itch. From prevention strategies and immediate relief to natural remedies and professional guidance, families can enjoy the outdoors while minimizing the discomfort caused by bug bites. By incorporating these tips into their routine, families can create a safer and more enjoyable environment for outdoor adventures.