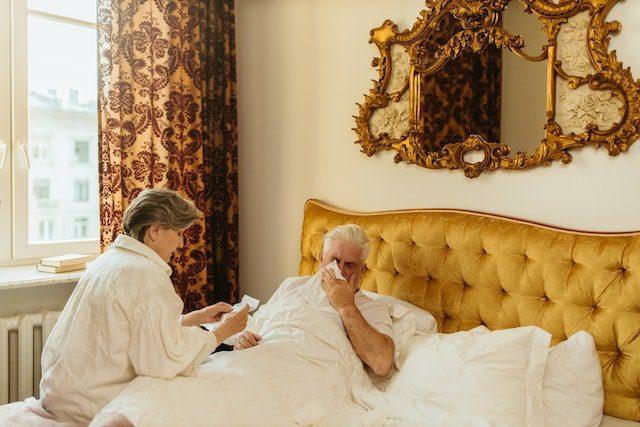 Sarah Roberts, a devoted stay-at-home mom and advocate for family wellness, understands the challenges and importance of creating a safe environment for family members with allergies. In this article, Sarah shares her insights and practical tips on nurturing family wellness while managing allergies. By promoting awareness, implementing allergy-friendly practices, seeking professional guidance, and fostering open communication, Sarah aims to empower families to thrive despite allergies.
Knowledge is the first step in managing allergies within the family. Sarah emphasizes the importance of understanding the specific allergies affecting family members. By educating themselves about the triggers, symptoms, and potential risks associated with allergies, families can make informed decisions and take appropriate precautions to minimize exposure.
Creating an allergy-friendly home environment is crucial for the well-being of family members with allergies. Sarah advises implementing measures such as regular cleaning, dust mite-proof bedding, and using allergy-friendly cleaning products. Minimizing exposure to common allergens, such as pet dander, pollen, and mold, can significantly reduce the risk of allergic reactions.
Food allergies can be particularly challenging for families. Sarah recommends developing a meal planning routine that considers food allergies and sensitivities. By reading food labels carefully, using separate utensils and cooking equipment for allergy-free meals, and creating a designated allergen-free zone in the kitchen, families can ensure the safety of their loved ones.
Seeking professional guidance is vital in managing allergies effectively. Sarah emphasizes the importance of working closely with allergists and healthcare professionals to create individualized care plans for family members with allergies. These professionals can offer valuable insights, conduct allergy testing, prescribe appropriate medications, and provide guidance on emergency preparedness.
Children with allergies need to understand their condition and how to manage it. Sarah believes in empowering children to take responsibility for their own allergies. By educating them about their triggers, teaching them to read food labels, and encouraging them to communicate their needs to others, children can become active participants in their own allergy management.
Navigating social events and outings can be challenging for families with allergies. Sarah suggests open communication with friends, relatives, and caregivers about the specific allergies in the family. By explaining the precautions necessary and providing allergy-friendly alternatives, families can ensure that social interactions remain inclusive and safe for everyone.
Despite taking precautions, allergic reactions can still occur. Sarah stresses the importance of being prepared for emergencies. Families should have an allergy action plan in place, which includes knowing the signs of an allergic reaction, carrying necessary medications (such as epinephrine auto-injectors), and understanding how to respond in case of an emergency.
Living with allergies can be emotionally challenging for both children and parents. Sarah emphasizes the significance of fostering open communication and providing emotional support within the family. Encouraging family members to express their concerns, fears, and frustrations allows for mutual understanding and strengthens the family bond. Seeking support from support groups or online communities can also provide additional emotional support.
Managing allergies within the family requires proactive measures, open communication, and a supportive environment. By understanding allergies, creating an allergy-friendly home, practicing safe meal planning, collaborating with healthcare professionals, empowering children, promoting safe social interactions, being prepared for emergencies, and providing emotional support, families can nurture the well-being of all their members. Together, families can create a safe haven where allergies do not hinder their ability to live fulfilling and joyful lives.