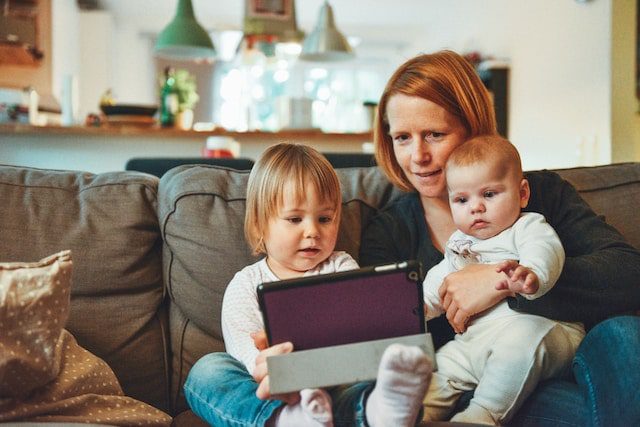 In today's digital age, blogging has become a popular medium for self-expression and sharing experiences. For families, blogging goes beyond a creative outlet; it serves as a powerful tool for strengthening bonds, documenting memories, and building a supportive community. In this article, we will explore the importance of blogging for families, highlighting its benefits and the ways it can enrich family life.
One of the primary reasons families turn to blogging is to document and preserve precious memories. Sarah Thompson, a marketing executive and family blogger, understands the value of capturing the milestones, adventures, and everyday moments that make up her family's journey. Through her blog, she can look back on these memories, sharing them with her children as they grow older and creating a lasting digital legacy.
Blogging allows families to share their experiences and insights with others. Sarah's blog serves as a platform for her to share her parenting triumphs and challenges, offering a relatable and supportive space for other families. By sharing personal stories, tips, and advice, families can connect with others facing similar situations, providing a sense of comfort and solidarity.
One of the most powerful aspects of blogging is the ability to connect with a supportive community. Through her blog, Sarah has connected with other parents who share similar interests and challenges. They offer words of encouragement, practical advice, and a listening ear when needed. The sense of community that blogging fosters creates a support network that can be invaluable for families, especially during challenging times.
Blogging allows families to inspire and be inspired by others. Sarah believes that sharing her own experiences and insights can provide inspiration and encouragement to her readers. Likewise, she draws inspiration from other bloggers and families, learning new parenting techniques, discovering creative ideas, and gaining fresh perspectives on family life. This exchange of inspiration fuels personal growth and enhances the parenting journey.
Blogging offers a unique opportunity for family members to develop their writing and communication skills. Sarah encourages her children to contribute to the blog by sharing their thoughts, experiences, and even creative writing. This not only enhances their language and communication skills but also boosts their self-confidence and encourages self-expression.
Maintaining a family blog encourages reflection and gratitude. Sarah often reflects on her family's experiences, lessons learned, and the blessings they have received. This practice helps her appreciate the journey and fosters gratitude within the family. In turn, her blog inspires readers to reflect on their own lives, count their blessings, and find joy in the little moments.
Blogging provides a creative outlet for family members, allowing them to experiment with different forms of expression. From writing and photography to graphic design and video editing, family members can develop and enhance their creative and technology skills. Sarah's children enjoy taking photographs and creating artwork to accompany blog posts, fostering their artistic abilities and technological literacy.
Maintaining a family blog can strengthen family bonds. Sarah's family often collaborates on blog content, whether it's sharing stories, brainstorming ideas, or creating DIY projects together. This shared experience not only strengthens their connection but also cultivates teamwork, communication, and a sense of shared accomplishment.
Blogging has become a powerful medium for families to document memories, share experiences, and connect with a supportive community. By maintaining a family blog, like Sarah Thompson, families can create a digital legacy, inspire others, and foster a sense of belonging. So, whether you're sharing parenting tips, documenting milestones, or connecting with like-minded individuals, embrace the power of blogging to enrich your family life and create lasting connections.