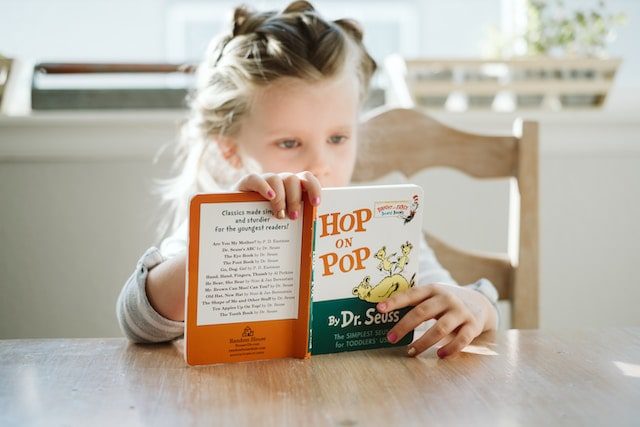 In a world filled with screens and distractions, it's essential to recognize the incredible value of books in the lives of children and families. Reading not only expands knowledge and sparks imagination but also builds strong foundations for learning and personal growth. In this article, we will explore the importance of books for kids and families, highlighting the numerous benefits they offer and how they can create lasting memories and connections.
Books are the key to unlocking language and literacy skills in children. Emily Collins, a librarian and mother, understands that exposure to books from an early age builds a strong foundation for language development. As children listen to stories, they absorb vocabulary, sentence structures, and language patterns. Reading aloud to children and engaging in conversations about books enhances their comprehension, vocabulary, and overall communication skills.
Books have the power to transport young readers to magical worlds, ignite their imaginations, and nurture their creativity. Emily believes that the vivid descriptions, colorful illustrations, and engaging narratives found in children's books spark curiosity and inspire young minds to explore new ideas and possibilities. Through books, children can go on extraordinary adventures, meet fantastical characters, and develop their own imaginative storytelling abilities.
Reading is a gateway to a lifelong love for learning. Emily emphasizes that introducing children to books at an early age instills a curiosity and thirst for knowledge. Books expose children to various subjects, cultures, and perspectives, expanding their understanding of the world. The joy of reading encourages children to seek out new information, ask questions, and pursue learning beyond the pages of a book.
Books have the remarkable ability to teach children about empathy, emotions, and the human experience. Emily encourages her children to read books that feature diverse characters and tackle important themes. Through these stories, children can step into the shoes of others, understand different perspectives, and develop empathy and compassion. Books provide a safe space for children to explore their own emotions and learn how to navigate and understand the feelings of others.
Reading together as a family creates cherished bonding moments and quality time. Emily and her children have a special routine of snuggling up with a book before bedtime. Reading aloud to her children not only strengthens their parent-child bond but also creates lasting memories. The shared experience of discussing characters, predicting outcomes, and exploring the story deepens their connection and fosters open communication.
Books are a treasure trove of knowledge and information. Emily believes that exposing children to a wide range of books helps expand their knowledge base and fosters critical thinking skills. Non-fiction books introduce children to different subjects, while fiction books encourage them to think analytically, make connections, and solve problems. Through reading, children develop the ability to think independently, analyze information, and form their own opinions.
In a world filled with distractions, reading helps children improve their concentration and focus. Emily notes that the act of reading requires children to devote their attention to the story, characters, and details. Regular reading practice helps children develop the ability to focus for longer periods, enhancing their academic performance and overall ability to engage with tasks.
Books empower children to think independently and express themselves. Emily encourages her children to choose their own books based on their interests and preferences. This freedom allows them to explore their individuality, make independent choices, and express their thoughts and feelings. Through reading, children develop their own unique voices and perspectives, fostering self-confidence and self-expression.
Books have the power to create lifelong memories and traditions within families. Emily and her children often revisit favorite books from their childhood, reminiscing about the stories, characters, and emotions they shared. These shared memories and traditions around books create a sense of continuity and belonging within the family.
Books are not mere words on a page; they hold the power to shape young minds, ignite imagination, foster empathy, and create lasting connections within families. By incorporating reading into the daily lives of children, like Emily Collins, families can unlock the magic of books and set the stage for a lifelong love for reading and learning. So, let's embark on this literary journey with our children, discovering the wonders of books together and nurturing their hearts and minds along the way.