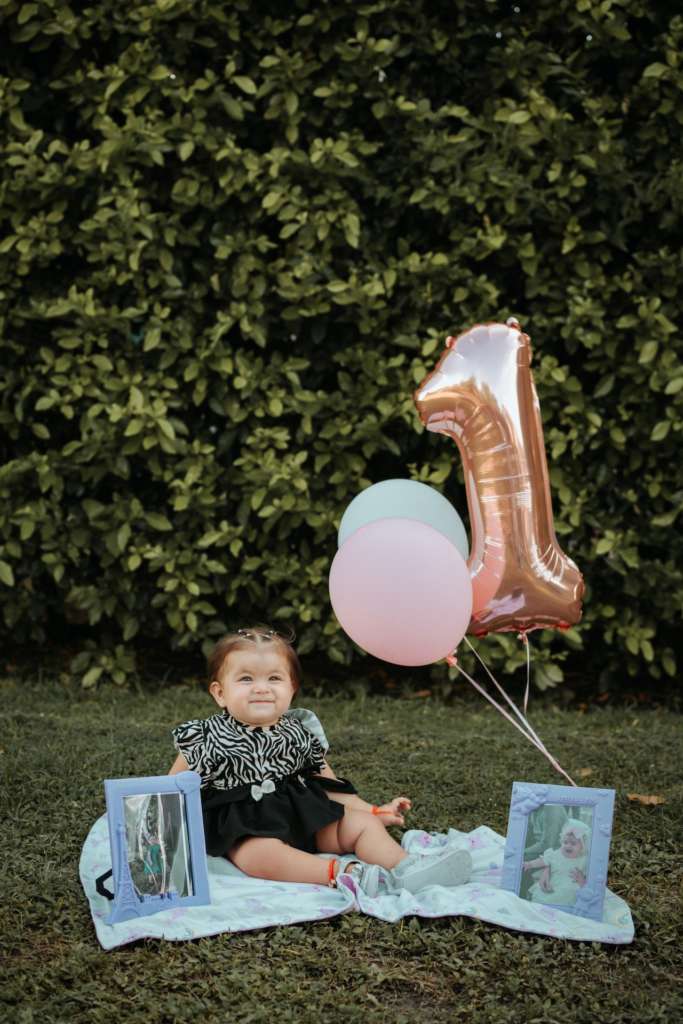 At one year of age, your baby may have just started to sleep through the night, and you may have thought that you have conquered the challenge of sleepless nights. But suddenly, your baby starts waking up frequently at night, or maybe they are refusing to go to sleep at bedtime. What is happening? Your baby may be going through a sleep regression.
Sleep regression is a common occurrence in babies and toddlers, where they experience a period of disrupted sleep patterns. In this article, we will explore the causes of sleep regression in 1-year-olds and provide effective sleep training methods to help your little one get back to a regular sleep schedule.
What Causes Sleep Regression in 1-Year-Olds?
Sleep regression in 1-year-olds is a common occurrence and can be caused by several factors. One of the most common causes is developmental milestones. As a child grows and develops, they may experience changes in their sleep patterns. This can be due to changes in their physical development, as well as cognitive and emotional development.
Another common cause of sleep regression is teething. As teeth begin to emerge, they can cause discomfort and pain for your little one, which can make it difficult for them to fall asleep or stay asleep.
Changes in routine, such as traveling or starting daycare, can also disrupt a child's sleep patterns and cause sleep regression. In some cases, illness or medication can also be contributing factors.
It's important to keep in mind that sleep regression is a normal part of a child's development, and it's not always possible to identify the exact cause. However, by understanding the potential causes, parents can be better equipped to manage and overcome sleep regression in their 1-year-olds.
Effective Sleep Training Methods
It can be challenging to deal with a baby going through sleep regression, but there are effective sleep training methods that you can use to help your little one get back to a regular sleep schedule.
Establish a Bedtime Routine
Creating a consistent sleep schedule is another effective method to tackle sleep regression in 1-year-olds. This approach involves establishing a regular bedtime routine that you follow every night, and gradually enforcing it until it becomes a natural habit for your little one.
A consistent sleep schedule will help signal to your child's body that it's time to sleep. This can be done by establishing a calming bedtime routine that includes soothing activities like taking a warm bath, reading a book, or singing a lullaby. By following a consistent routine, your child's body will learn to anticipate sleep and eventually drift off more easily.
Create a Sleep-Conducive Environment
If your child is experiencing sleep regression, it's important to consider their sleep environment. Perhaps there are changes that need to be made to create a more comfortable and conducive sleeping space.
This could mean adjusting the temperature in the room, ensuring that the bedding is comfortable, or using white noise to block out any distracting sounds. It's also worth checking to see if your child is comfortable in their sleepwear and whether they're being put to bed with a full stomach.
By gradually adjusting your child's sleep environment, you can help them feel more relaxed and comfortable, and hopefully help them sleep better.
Encourage Self-Soothing
Teaching your baby how to self-soothe can be effective in reducing sleep regression. Self-soothing techniques include using a pacifier, a lovey, or a white noise machine. These items can help your baby feel more secure and calm, making it easier for them to fall asleep.
Gradual Withdrawal Method
The Gradual Withdrawal Method is a gentle and effective sleep training method that can be used for babies going through sleep regression. This method involves sitting next to your baby's crib or bed as they fall asleep, and gradually moving farther away from them each night, until they can fall asleep on their own. This method can take several weeks to implement, but it can be a helpful tool in teaching your baby to fall asleep independently.
Ferber Method
The Ferber Method is a more controversial sleep training method, but some parents find it to be effective. This method involves allowing your baby to cry for increasingly longer periods of time before going in to comfort them. The intervals between comforting your baby increase each night until they can fall asleep on their own. While some parents find this method effective, it's important to consider whether it's right for your child and family, and to discuss any concerns with a healthcare professional.
Sleep Aids for 1-Year-Olds: Pacifiers, Loveys, and Sleep Sacks
Sleep is crucial for the healthy development of children. However, many parents struggle to help their little ones get the rest they need, especially when it comes to one-year-olds. Fortunately, there are several sleep aids that can help promote better sleep for your little ones. In this article, we'll explore the benefits of pacifiers, loveys, and sleep sacks as sleep aids for 1-year-olds.
Pacifiers for 1-Year-Olds
Pacifiers, also known as soothers or dummies, are a common sleep aid for infants and young children. The sucking motion can be comforting and help soothe your child, especially if they are feeling fussy or unsettled. Many parents find that pacifiers can help their babies fall asleep faster and sleep longer. However, it's important to note that pacifiers should not be used as a long-term solution, as prolonged use can lead to dental issues and speech problems.
Benefits of Pacifiers:
Pacifiers can help soothe and calm babies, making it easier for them to fall asleep.
They can help reduce the risk of Sudden Infant Death Syndrome (SIDS).
They can help babies self-soothe when they wake up during the night, reducing the need for parents to intervene.
Risks of Pacifiers:
Overuse of pacifiers can lead to dental problems, including misaligned teeth and bite issues.
Pacifiers can also cause ear infections, especially if they're not cleaned regularly.
Prolonged use of pacifiers can interfere with speech development.
How to Introduce a Pacifier to Your 1-Year-Old:
Choose a pacifier that is age-appropriate and safe for your child.
Offer the pacifier after feedings or when your baby is tired or fussy.
Be prepared for some resistance, but try to be patient and persistent.
Loveys for 1-Year-Olds
A lovey is a small, soft object that your child can hold onto while sleeping. It can be a stuffed animal, a blanket, or any other soft object that your child finds comforting. Loveys can help your child feel secure and calm, especially if they are transitioning from co-sleeping to sleeping on their own. However, it's important to make sure that the lovey is safe and age-appropriate, with no small parts that can be a choking hazard.
What Are Loveys?
Loveys are small blankets or stuffed animals that children often use as a comfort item.
They can be made from a variety of materials, including soft fabrics and fleece.
Loveys can be an effective sleep aid for many children, but it's important to choose one that is safe and appropriate for your child's age.
Benefits of Loveys:
Loveys can help your child feel secure and comforted, making it easier for them to fall asleep.
They can provide a sense of familiarity and routine, which can help establish healthy sleep patterns.
Loveys can help ease separation anxiety and promote independence.
Risks of Loveys:
Loveys can pose a suffocation risk if they're not used properly, especially for very young children.
If your child becomes too attached to their lovey, it may be difficult to wean them off of it.
Some children may develop an attachment to a specific lovey, which can be problematic if the lovey is lost or damaged.
Sleep Sacks for 1-year-olds

Sleep sacks are another popular sleep aid for 1-year-olds. They are designed to keep the baby warm and snug, similar to a blanket, but without the risk of suffocation or entanglement. Sleep sacks are also known as wearable blankets, and they come in various sizes and materials. They can be sleeveless or have sleeves, and they are typically made of breathable fabrics such as cotton or muslin.

Benefits:
Promote safe sleep by eliminating the risk of loose blankets in the crib
Help babies feel secure and calm, leading to better sleep
Can prevent sleep disruptions by keeping the baby warm and snug
Come in various sizes and materials to suit different needs
Can be a great alternative to traditional swaddling
Have zippers or snaps that make it easier to change diapers without taking off the entire sleep sack
Risks:
If not sized correctly, sleep sacks can pose a risk of suffocation or entanglement
Can be too warm for some babies, leading to overheating
Can be difficult to find the right size, especially if your baby is smaller or larger than average
Some babies may not like the feeling of being restricted in a sleep sack
May not be effective for all babies in promoting better sleep
Sleep regression in 1-year-olds is a common occurrence, but it doesn't have to last forever. By implementing effective sleep training methods like establishing a bedtime routine, creating a sleep-conducive environment, and encouraging self-soothing, you can help your baby get back to a regular sleep schedule.
Additional Research and Statistics:
A study published in Sleep Medicine found that sleep disturbance is common in infants and toddlers, with 70% of children experiencing at least one sleep problem by age two. Among one-year-olds, sleep regression was the most common issue reported.
A survey conducted by the National Sleep Foundation revealed that the average one-year-old requires between 11 and 14 hours of sleep per day, including naps. However, during sleep regression, this amount may decrease significantly.
A study published in the Journal of Sleep Research found that sleep disturbances in one-year-olds can have negative effects on cognitive development, behavior, and overall health. The study recommended that parents and caregivers establish consistent bedtime routines and seek professional help if sleep problems persist.
A review of sleep regression in one-year-olds by the American Academy of Pediatrics suggested that parents should focus on promoting healthy sleep habits and establishing a consistent sleep schedule. Additionally, the review recommended limiting screen time and avoiding caffeine intake.
Another study published in the Journal of Developmental and Behavioral Pediatrics found that children with sleep regression were more likely to exhibit behavioral problems, such as aggression and hyperactivity, than children with regular sleep patterns. 

A study published in the Journal of Child Psychology and Psychiatry found that parental responses to sleep regression can have an impact on the child's sleep quality and behavior. The study recommended that parents remain calm and consistent when responding to sleep disturbances.