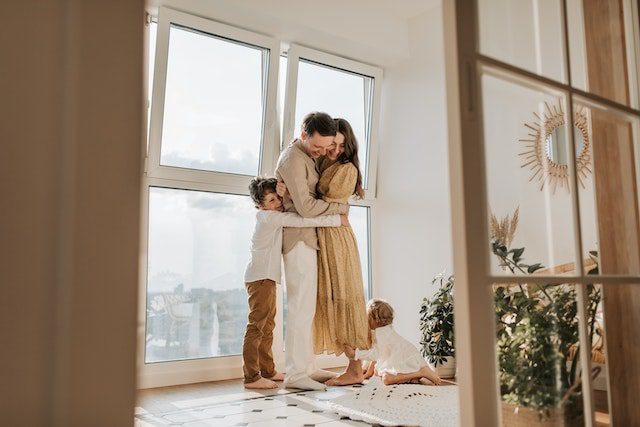 Parenting young children is a joyous and transformative experience. This article aims to provide guidance to parents like Sarah Johnson, a caring mother and preschool teacher, who find themselves navigating the challenges of caring for their 4-year-old son, Benjamin, and 5-year-old daughter, Emily. Sarah understands the significance of family support during this critical period of development and is determined to create a loving and nurturing environment that encourages their growth, curiosity, and overall well-being.
At this age, children thrive on routine. Sarah recognizes the importance of establishing a predictable daily schedule for her children. This routine includes regular meal times, nap times, playtime, and bedtime. Consistency helps children feel secure and provides a sense of stability in their lives.
Preschool years are crucial for cognitive development. Sarah engages her children in activities that promote learning and curiosity. She provides age-appropriate puzzles, books, and educational toys that stimulate their imagination and problem-solving skills. Sarah also encourages imaginative play, which helps develop their creativity and social skills.
Young children experience a wide range of emotions as they navigate the world around them. Sarah believes in creating a safe and loving environment where her children can express their feelings freely. She acknowledges and validates their emotions, teaching them healthy ways to cope with and communicate their feelings. Sarah also encourages empathy and kindness towards others, laying the foundation for strong emotional intelligence.
Active play is vital for the physical and motor development of 4-5-year-olds. Sarah ensures her children have ample opportunities for physical activity, both indoors and outdoors. She takes them to the park, encourages them to ride bicycles, and organizes playdates with other children to promote social interaction and physical exercise. Sarah understands the importance of gross motor skills development and provides age-appropriate activities that improve coordination and balance.
Sarah recognizes the importance of nurturing her children's independence at this age. She encourages them to take on age-appropriate tasks, such as dressing themselves, tidying up their toys, and feeding themselves. Sarah offers guidance and support while allowing them to learn and accomplish tasks on their own. Fostering independence builds their confidence and self-esteem.
Clear communication and consistent discipline are essential in guiding young children. Sarah uses positive reinforcement to encourage desired behavior, such as praising them for sharing or using polite words. She sets clear boundaries and explains the consequences of their actions. Sarah maintains a calm and patient approach, understanding that redirection and gentle guidance are more effective than harsh punishments.
Sarah believes in the power of quality family time. She sets aside dedicated moments for the whole family to bond, such as family game nights or outings to the zoo. These shared experiences create lasting memories and strengthen the family unit. Sarah also ensures that each child receives individual attention, fostering their sense of belonging and self-worth.
Caring for 4-5-year-olds requires a nurturing and supportive approach that promotes their cognitive, emotional, and physical development. Sarah Johnson, a dedicated mother and preschool teacher, embraces this challenge with love and patience. By establishing a structured routine, encouraging cognitive development, supporting emotional well-being, promoting physical activity, fostering independence, practicing effective communication and discipline, and prioritizing quality family time, Sarah provides her children, Benjamin and Emily, with a loving and stimulating environment to thrive and grow. As parents embark on this journey, let Sarah's experiences serve as inspiration to guide and care for their own little explorers, fostering their development and nurturing their unique abilities and personalities.