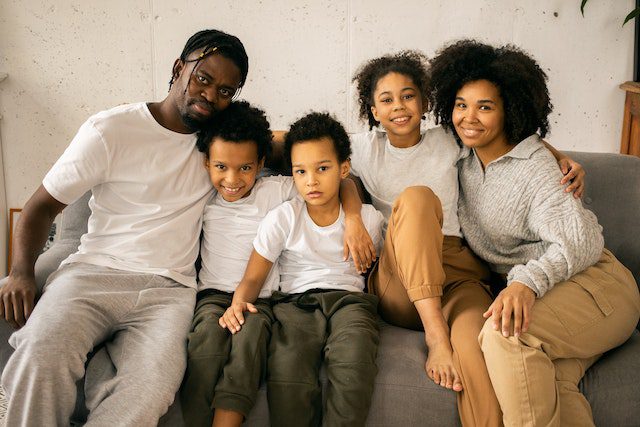 The bond between parents and their children is a unique and ever-evolving journey. As children grow into adulthood, the dynamics of the parent-child relationship transform, presenting both challenges and opportunities for growth. In this article, we will explore the intricate relationship between parents and adult children, highlighting the importance of communication, mutual respect, and understanding.
As children transition into adulthood, parents often find themselves adjusting to new roles. The once all-encompassing role of a caregiver gradually shifts to that of a mentor and friend. Parents like Sarah Thompson, a dedicated accountant and mother of two adult children, understand the importance of adapting to these changing dynamics.
One of the most critical aspects of maintaining a healthy relationship with adult children is open and honest communication. Sarah believes that fostering a safe space for her children to express their thoughts, dreams, and concerns is paramount. Regular family discussions, both formal and informal, help bridge any gaps that may arise as the children pursue their own paths in life.
Respecting boundaries is essential for parents as their children enter adulthood. It is natural for young adults to seek independence and establish their identities separate from their parents. Sarah has learned the importance of giving her children the space they need to grow and make their own decisions. This does not mean disengaging from their lives but rather finding a balance between offering guidance and allowing them to take ownership of their choices.
Supporting Independence:
While it may be challenging for parents to witness their children face the trials and tribulations of adulthood, it is crucial to support their independence. Encouraging their pursuits, whether it be in education, career, or personal relationships, fosters their confidence and self-reliance. Sarah acknowledges that stepping back and allowing her children to navigate their own paths is an essential part of their personal growth.
Despite the physical and emotional distance that may arise as children venture into adulthood, maintaining a strong connection is vital. Sarah emphasizes the importance of nurturing a sense of belonging and creating opportunities for family bonding. Regular family gatherings, holidays, or even simple phone calls can help reinforce the bond between parents and adult children, reminding them of the unconditional love and support that exists.
The journey of a parent and adult child is not without its share of challenges. Conflicts and disagreements are inevitable, but it is essential to address them with empathy and understanding. Sarah recalls instances where differing opinions between her and her children surfaced, but through open dialogue and willingness to listen, they were able to find common ground and strengthen their relationship.
While the relationship between parents and adult children may require effort, patience, and adaptability, the rewards are immeasurable. Witnessing their children develop into independent, compassionate individuals brings immeasurable joy and pride to parents like Sarah. As adult children recognize and appreciate the sacrifices made by their parents, the bond deepens, creating a lifelong connection built on love and shared experiences.
The relationship between parents and adult children is a remarkable journey of growth and transformation. Navigating this dynamic requires open communication, respect for boundaries, and support for independence. By fostering strong connections and weathering challenges together, parents and adult children can cultivate a relationship that evolves with mutual love, understanding, and lifelong companionship.