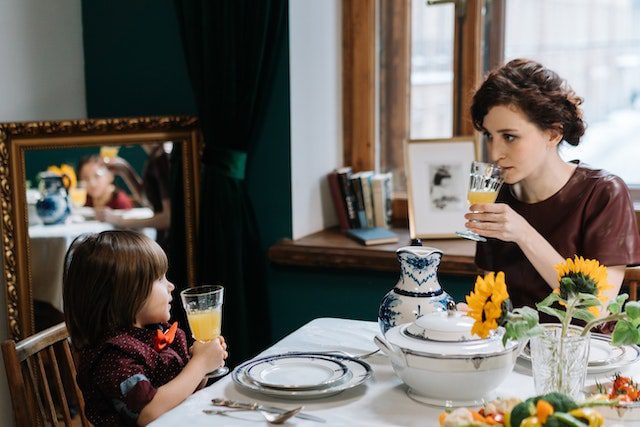 Parenting often comes with moments where parents need to entrust the care of their children to a babysitter. This article aims to provide guidance to parents like Sarah Johnson, a working mother and marketing executive, who navigate the process of hiring family-friendly babysitters. Sarah understands the importance of finding trustworthy and reliable caregivers who prioritize the well-being and safety of her children, Jacob and Emma.
Before starting the search for a babysitter, Sarah emphasizes the importance of identifying her family's unique needs. This includes determining the specific days, times, and frequency of babysitting required, as well as any additional responsibilities or special requirements. Understanding these needs upfront helps in finding a babysitter who aligns with the family's schedule and preferences.
Sarah finds that seeking recommendations and referrals from trusted sources is an effective way to find reliable babysitters. She reaches out to fellow parents, neighbors, or friends who have had positive experiences with babysitters. Recommendations from people who share similar values and parenting styles provide an added layer of assurance when searching for a trustworthy caregiver.
When potential babysitters are identified, Sarah arranges interviews to assess their qualifications, experience, and compatibility with her family. She prepares a list of questions covering topics such as previous childcare experience, emergency protocols, and disciplinary techniques. Sarah also observes how candidates interact with her children during the interview, noting their attentiveness, warmth, and ability to engage with the kids.
To ensure the safety of her children, Sarah conducts thorough reference and background checks on potential babysitters. She contacts previous employers or families they have worked for and asks specific questions about reliability, professionalism, and their interactions with children. Sarah also considers running a background check if deemed necessary for an added layer of security.
Sarah considers the skills and qualifications of potential babysitters to ensure they can handle various situations that may arise while caring for her children. She verifies certifications in CPR and first aid, as well as any additional training in childcare or early childhood education. Being confident in the babysitter's abilities gives Sarah peace of mind when leaving her children in their care.
To evaluate the compatibility between the babysitter and her family, Sarah recommends a trial period. During this time, the babysitter spends a few hours with her children while Sarah is present. This allows everyone to get acquainted and assess the babysitter's ability to handle the children's needs and routines. The trial period provides an opportunity to address any concerns or make adjustments before committing to regular babysitting.
Establishing open communication and building trust is vital when working with a babysitter. Sarah emphasizes the importance of clear expectations and effective communication regarding schedules, routines, and specific instructions for her children. Regular check-ins and updates on the children's well-being create a sense of partnership and ensure that Sarah remains informed about her children's activities and experiences.
Sarah believes in fostering a supportive and respectful relationship with her babysitter. She encourages open dialogue, encourages feedback, and expresses appreciation for their dedication and care. Building a positive rapport helps create a harmonious environment where the babysitter feels valued, ensuring a long-term and mutually beneficial arrangement.
Finding a family-friendly babysitter involves careful consideration of needs, seeking recommendations, conducting thorough interviews and background checks, assessing qualifications, and establishing open communication and trust. Sarah Johnson, a working mother who prioritizes her children's well-being, understands the importance of finding a reliable caregiver. By following these guidelines, parents can confidently navigate the process of hiring a babysitter, knowing that they have taken the necessary steps to ensure the safety and happiness of their children in their absence.