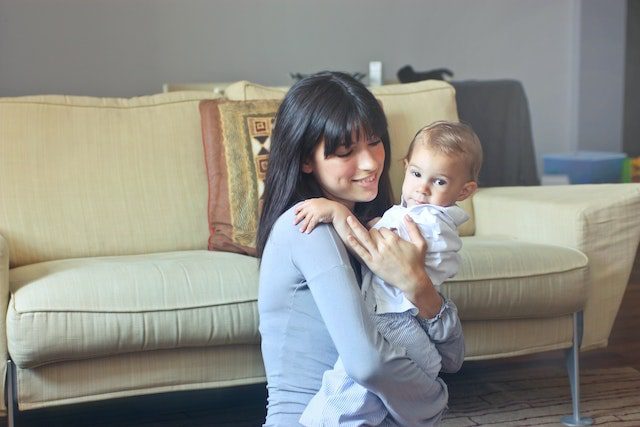 For many families, the decision to hire a nanny is a significant step in providing quality care for their children. This article aims to provide guidance to parents like Jennifer Collins, a business owner and devoted mother, who are navigating the process of hiring and nurturing a family nanny. Jennifer understands the importance of finding a trustworthy and nurturing caregiver who becomes an integral part of the family's support system.
Before beginning the search for a nanny, Jennifer emphasizes the importance of assessing her family's unique needs. This includes considering the desired schedule, responsibilities, and specific qualifications required. Defining these needs upfront helps in finding a nanny who aligns with the family's values, routines, and parenting style.
Jennifer explores various avenues to source nanny candidates, such as reputable nanny agencies, online platforms, or personal referrals. She carefully reviews profiles, resumes, and references to shortlist candidates who meet the family's specific requirements. Nanny agencies often conduct initial screenings and background checks, offering an added layer of assurance.
To gauge the compatibility and qualifications of potential nannies, Jennifer conducts in-depth interviews. She prepares a list of questions that cover important topics such as previous childcare experience, disciplinary approaches, and their approach to child development. Jennifer also pays attention to their communication skills, warmth, and ability to connect with children during the interview.
Ensuring the safety and well-being of her children is Jennifer's utmost priority. She contacts previous employers and references provided by the nanny candidates to gain insights into their professionalism, reliability, and interaction with children. Jennifer also considers running background checks to verify information and provide an additional layer of security.
Jennifer recommends implementing a trial period where the nanny spends a few days or weeks with the family. This trial period allows everyone to become familiar with one another and assess the nanny's ability to handle the children's needs and routines. It also provides an opportunity to address any concerns or make adjustments before committing to a long-term arrangement.
Open and clear communication is crucial when working with a family nanny. Jennifer ensures that she establishes clear expectations regarding schedules, routines, responsibilities, and household guidelines. It is essential to have discussions about meal preparation, screen time limits, discipline approaches, and any specific requirements for the children's well-being. Regular check-ins and feedback sessions help maintain alignment and ensure that both parties are satisfied with the arrangement.
Jennifer believes in nurturing a supportive and respectful relationship with her nanny. She encourages open dialogue, invites feedback, and expresses appreciation for their dedication and care. Jennifer recognizes the importance of treating the nanny as an integral part of the family, involving them in special occasions, and acknowledging their contributions to the children's growth and well-being.
Jennifer encourages her nanny's professional development by providing access to training opportunities, workshops, or conferences related to childcare. Supporting the nanny's growth and skill enhancement not only benefits the children but also helps in building a long-lasting and mutually beneficial partnership.
Hiring and nurturing a family nanny involves careful consideration, open communication, and building trust. Jennifer Collins, a dedicated mother and business owner, understands the importance of finding a nanny who becomes an essential member of the family's support system. By following these guidelines, parents can create a nurturing and supportive environment for their children, knowing that they have taken the necessary steps to hire a trustworthy and nurturing caregiver.